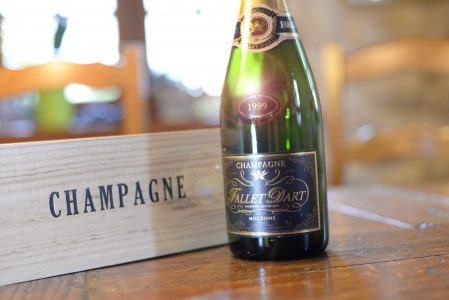 Tiny delicate bubbles, aromas of cinnamon and citrus flavours, the Millésime 1999 is the incarnation of a champagne shaped by 18 years of ageing in the cellar.
Still exuding freshness after all these years, the complexity of its flavours on the palate can be appreciated.
A gastronomic wine reserved for epicureans who want to tread a less familiar path.
Available shortly as a single bottle in a wooden box. A great idea for a gift !
Chardonnay: 70%
Pinot noir: 30%